University of the month June
You are interested in studying medicine in Lithuania?
So why not study at the
Lithuanian University of Health Sciences
? This renowned university is located in the second biggest city of Lithuania, in Kaunas. The university educates its students of medicine, dentistry, veterinary medicine and pharmacy on the latest state of scientific knowledge. The students at the LUHS are significantly being promoted to be creative themselves and to do their own research.
Now is the best time to apply for the university. So do not lose any time and get information from MSA now, via telephone or in an individual counseling appointment.
Study course: medicine, dentistry, veterinary medicine and pharmacy
ECTS: all study courses are Bologna-conform
Duration: medicine 6 years, veterinary med. 5 ½ years, dentistry + pharm. 5 years
Place: Kaunas, Lithuania
Language: English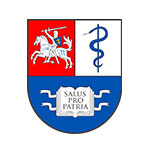 Get free and no-binding information!
The LUHS in Kaunas expects applicants, of all study courses, to pass an admission exam. The admission exam consists of two subjects and parts:
Beyond that, perfectly assembled application documents are expected. We will support you with all matters and of course we will give you the needed learning material for the exam, so you can take the admission exam optimally prepared. Then nothing should be in the way for your admission. Get more information here.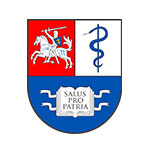 Get free and no-binding information!
All faculties of the provided study courses offer the studies for international students, from all over the world, in English. Each year, hundreds of international students start their studies at the LUHS in Kaunas.The faculties are very well equipped and on the newest state of art, which is especially important in the medical study courses. Beyond that, they have institutes, clinics, training centers and treatment facilities.All study courses are strongly characterized by the continual practice, because the LUHS aims at releasing their students into the international job market prepared in the best possible way.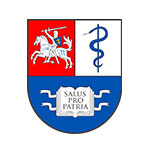 Get free and no-binding information!
Kaunas is – with 305,000 inhabitants – the second largest city of Lithuania and famous for its historical city center. In Kaunas you can find several universities and many galleries.Kaunas has a pedestrian area with numerous cafés and boutiques, which is more than 2,5 kilometers long and which combines the medieval district with the new town. In the old part of the city you will find many historical buildings, which are well-preserved. Many significant sights can be found on the historical townhall square.Kaunas is characterized by many international students, who made it, especially during the last years, an interesting student city. In Kaunas you can experience a lot as a student.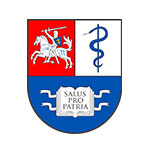 Get free and no-binding information!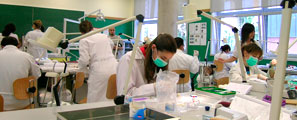 Contact us at MSA for more Information on Medicine, Dentistry and Veterinary in Valencia (Spain). There are weekly admission tests in the Sertürner Institute in Hameln.
Veterinary Medicine Without NC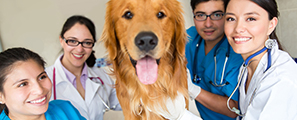 It has always been your dream to veterinary medicine, but your grade point average is not sufficient? Get information about the two universities (CEU & LUHS), which offer to study veterinary medicine without a certain GPA.

DEADLINE: July 31st, 2016
August 18th+19th, 2016, Bratislava (Slovakia)
July 29th, 2016, Alicante (Spain)
July 30th, 2016, Alicante (Spain)
August 19th 2016 Hannover (Germany)
July 29th, 2016, Hannover (Germany)
July 31st, 2016, Alicante (Spain)
APPLICATION DEADLINE: July 31st, 2016
STUDY MEDICINE IN ENGLISH?
At MSA we are often asked the same question: Why should I study Medicine in English? Due to this, we bothered to gather many unbeatable and justifying arguments, in order to show you the advantages of a medical career in English.
We can already reveal now: studying medicine in English will just provide you many benefits, because the experiences, that you are going to acquire during your studies, will not only profoundly help you on a technical and academic level, but they will also get you further personally.
In our comprehensive video gallery, you will find interesting videos of our different universities, the student life there and of course also of the respective city and the respective country, in which the university is located. In the videos, you will get a first impression of how studying medicine abroad could look like.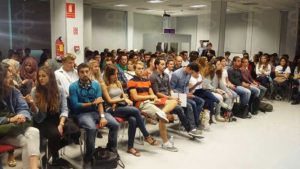 In our
photo gallery
you can find many different photos of the admission exams, orientation weeks, study starts, graduation celebrations, universities, dormitories and much more! Browse through the different moments, in which we accompanied our students.
Intensive Course "Pre-Med"
100% success rate in 2015!
Register now and receive a special offer.
Start: 11 Jul 2016
End: 28 Jul 2016
Language of Education: English
Alicante (Spain)
Studying Medicine abroad is not any stopgap, but a chance. It opens you the door to an international medical career. Our study programmes are taught in English and are fully recognized in the whole EU as well as in the European Economic Area. Grasp this opportunity and start your medical studies at one of the most renowned European universities!
For many, studying Medicine abroad seems to be a stopgap. However, we have a very different opinion, since we think this is a fantastic opportunity and a unique chance. You would study in English and learn how to work in other language. You will acquire the necessary skills to exercise the profession worldwide once you complete the studies. In addition to this, there are many advantages of studying abroad: you will learn to be independent and self-sufficient, to feel comfortable in a foreign country and you will also acquire a basis of a new language. Moreover, you will discover a completely different perspective regarding a new culture, which you will enjoy for the rest of your life. Apart from the personal advantages, studying abroad will be an extra asset for your professional chances in the labour market. Studying medicine and living abroad will be a great experience, both for the personal and professional sides.
Another good reason to study Medicine abroad is the popularity and the quality of the universities that we represent. They are definitely very good, renowned and high-class universities which are globally recognized and very demanded by applicants from all over the world. Many people are interested in taking their medical studies at any of our Universities.
Our universities are located in several European countries: Bulgaria, Croatia, the Czech Republic, Hungary, Latvia, Lithuania, Romania, Slovakia, Spain, Italy, Cyprus, Poland and China . They are leading universities and each of them offers well-structured, complete and recognized studies. The English programmes which we offer are special due to the quality of their education. You can study in small groups at all our universities. Very well-equipped facilities and a continuous feedback between professors and students are other outstanding services. The personal development of the students is essential for each university, so they ensure to make the adaptation of the students as easy as possible. Apart from the medical studies abroad, the universities also offer other services available to our students: great facilities such as libraries or canteens, countless sports activities or city trips during the orientation week. MSA offers continuous support to answer all the questions of our candidates.
Our objective as representatives of the Universities in Germany, is that, thanks to our work, all our applicants obtain a study place, so that they can make their dream come true. That is our job. And this is not only related to study Medicine abroad, but also other biomedical degrees such as Dentistry, Veterinary Medicine or Psychology, as well as PreMedical courses. We provide contact, communication, mediation and counselling in order to achieve the success of our students. In our opinion, studying Medicine abroad is a unique opportunity in your life that you should grasp.
Medical Studies Advisory, short MSA, is a private organization, which advises internationally-oriented, future students about the different possibilities of studying abroad. MSA focuses on the medical study courses, like medicine, dentistry, veterinary medicine, as well as psychology, pharmacy and physiotherapy.
MSA has qualified and experienced study advisers, who will counsel you regarding your medical studies abroad. At the universities that MSA cooperates with, you have the chance to study without a certain grade point average, so that there is no restricted admission.
MSA advises and develops a career plan for you, accompanies you on your way to your studies and helps you with all matters concerning the application procedure of the universities for you medical studies abroad. We will give you access to your career as a doctor.