Welcome toMedical Studies Advisory (MSA)
Get to know the university place agency service by MSA:
MSA is a university placement agency for international university places of the degree programs medicine, dentistry, veterinary medicine, pharmacy and psychology. Thousands of international university applicants have placed their trust in MSA already – and thus got admitted to studying medicine at a university, without having any certain grade point average and without any waiting time.
As one of the biggest official ambassador of medical faculties in Europe, MSA will give you the chance to obtain a university place at one of the MSA partner universities. All faculties that MSA is representing offer international degree programs, which are taught in English. Due to the European uniform adjustment of degree programs by the Bologna process, all courses, degree programs and academic degrees at our universities are recognized throughout Europe, the European Economic Area, the USA and many other countries.
MSA supports university applicants from the first time they contact us, to the aimed preparation for the admission exams, getting to know other future students and to the successful start of studies at the university's orientation weeks.
MSA – Your access to medical studies
MSA vermittelt internationale Studienplätze der Studiengänge Humanmedizin, Zahnmedizin, Tiermedizin, Pharmazie und Psychologie.
Bereits tausende Studienbewerber aus Deutschland, Österreich und der Schweiz haben MSA ihr Vertrauen geschenkt – und so einen Studienplatz ohne NC-Grenze und Wartezeit erhalten.
Als größter offizieller Repräsentant medizinischer Fakultäten in Europa, eröffnet dir MSA die Möglichkeit einen Studienplatz an einer der MSA Partneruniversitäten zu erhalten.
Our UpcomingInformation Days
Date: October 22nd, 2016
Registration deadline: October 21st, 2016
Location

: Munich, Germany
Date: October 23rd, 2016
Registration deadline: October 22nd, 2016
Location

: Stuttgart, Germany
Date: October 29th, 2016
Registration deadline: October 28th, 2016
Location

: Frankfurt a.M., Germany
Our UpcomingAdmission Exam Dates
Date: Date:
App. Deadline: 07. October 2016
Exam location

: Hameln, Deutschland
Date: Date:
App. Deadline: 08. December 2016
Exam location

: Hannover, Deutschland
Date: Date:
App. Deadline: 25. October 2016
Exam location

: Hameln, Deutschland
Our Universities
Find the right place for your medical studies
In our comprehensive video gallery you will find interesting videos of our different universities, the local student life and of course about the respective city and country in which the university is located. Watching the videos, you will get a first impression how your medical studies abroad will be like.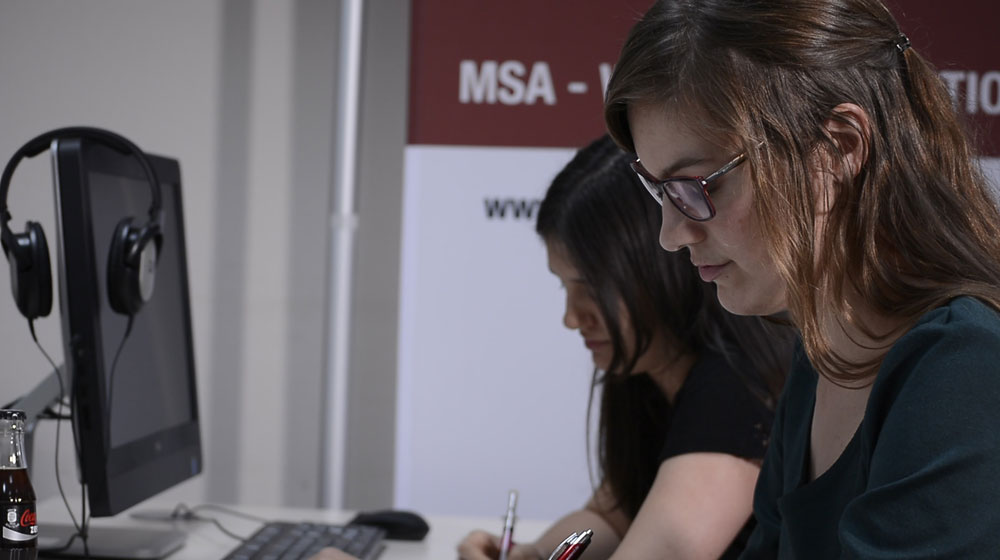 In our photo gallery you will find many different photos of admission exams, orientation weeks, start of studies, graduation celebrations, unviersities, dormitories and much more! Take a look at the different moments, in which we have accompanied our students.
Countries, In Which You Can Study
Our partner universities are located in these countries
STUDYING MEDICINE IN ENGLISH?
Start your international medical career now!